:HOME> News > HQ News
HQ News
Governor Wang Xiaodong of Hubei Province Visited Jingzhou Huaxia History Culture Science Park


CreateTime:2017/6/5 0:00:00


May 25th, Wang Xiaodong, Deputy Secretary of the Provincial Party Committee and Governor of Hubei Province, led an inspection group to visit Jingzhou Huaxia History Culture and Science Park Project. Secretary of Jingzhou Municipal Party Committee Yang Zhi, JIngzhou Mayor Cui Yonghui, CEO of Huaqiang Fantawild Holdings Inc Liu Daoqiang joined the visit as well.
?xml:namespace>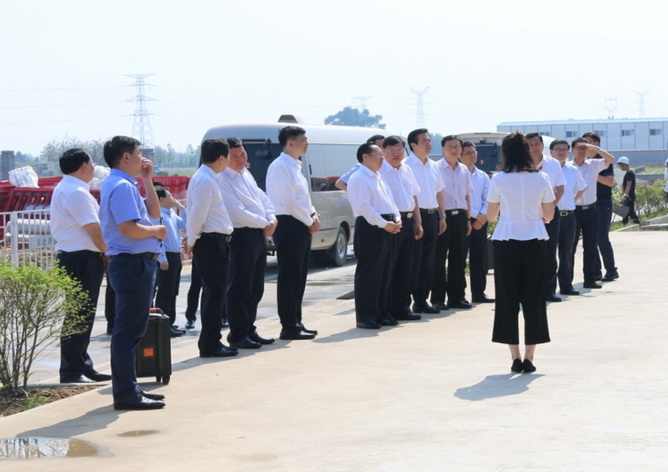 After listening to the briefing of project construction, Governor Wang grew strong interest in the projects of ''Three Kingdoms" "Chinese Ancient Poet Qu Yuan" "Music of Chu Kingdom". He highly praised Huaqiang's modern interpretation of Jingzhou tradition and history. He hoped that Huaqiang Fantawild Holdings could stick on its advantages and establish an iconic high-tech theme park with Jingzhou and Chu kingdom cultural characteristics.

Jingzhou Huaxia History Culture and Science Park project is launched by both Jingzhou Municipal Government and Huaqiang Group with a total investment of 12 billion. The project is officially started on August 19, 2016. It will become one of the best historical and cultural theme parks with largest scale and highest level in Hubei region.