:HOME> News > HQ News
HQ News
Huaqiang Fantawild Won Nine Prizes of the Ferris Award


CreateTime:2018/3/21 0:00:00


Industry Development Conference of China Amusement Parks and Attractions and the Ferris Awards Ceremony were held in?xml:namespace>Beijingrecently. Huaqiang Fantawild together with its own theme parks won nine awards including Concept Design Award, Most Popular Waterpark Award, Tourism Product Creative Award, Best Performing Project Award and Thematic Activity Innovation Award. Chen Huijun, senior vice president of Huaqiang Fantawild Group, was invited to attend the conference.?xml:namespace>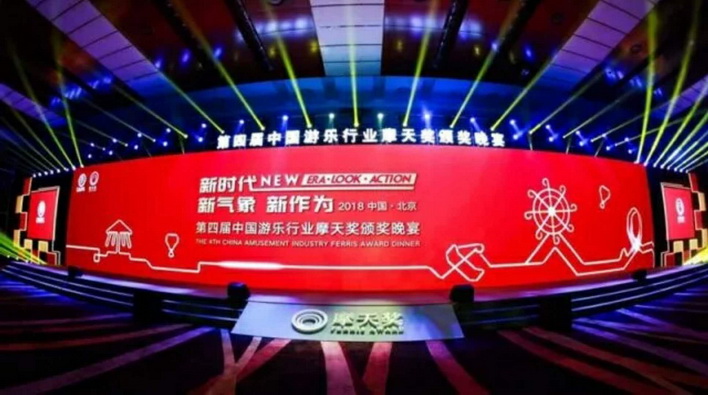 Industry Development Conference ofChina Association of Amusement Parks and Attractions is the most authoritative and professional industry event in this industry. It is also a trend indicator forChina's economy and tourism development. The Ferries Award set by this conference is one of the most recognized awards in the amusement industry and is known as the "Oscar ofChina's Amusement Industry". At this conference, Huaqiang Fantawild gained various prizes for the 4thtime.
In 2018, Huaqiang Fantawild was also the only selected company in the cultural tourism industry to be invited to become the "CCTV National Brand Plan - the industry leader."
In the Ferris Awards Ceremony, Liu Daoqiang, President of Huaqiang Fantawild Group, was awarded the "Leader ofChina's Amusement Industry Award"; Wang Qicheng, Assistant President Ren Haiping, Assistant,President and Chen Zuyu, Assistant, President of Huaqiang Fantawild Group, were respectively awarded the "China Amusement Industry Pioneer Award". "Nanning Fantawild ASEAN Heritage" won the "China Theme Park Conceptual Design Award"; Xiamen Fantawild Waterpark won the "China's Most Popular Waterpark Award"; the peripheral products of Boonie Bears series won the "China Tourism Product Innovation Award"; The super-original magic show "Flying Song" won the "China Theme Park Best Performing Arts Award". The "Morning Bell and Evening Drum", a Tang Dynasty style large-scale themed welcome show series won the "China Theme Park Activity Innovation Award".