:HOME> News > HQ News
HQ News
Australian Trade and Investment Commission CEO Stephanie Fahey visited Huaqiang Group


CreateTime:2018/10/31 0:00:00


On October 31, Li Shucheng, president of Huaqiang Group , met with Stephanie Fahey, CEO of the Australian Trade and Investment Commission (Austrade) and her team members. The two sides exchanged views on promoting investment cooperation and achieving common development.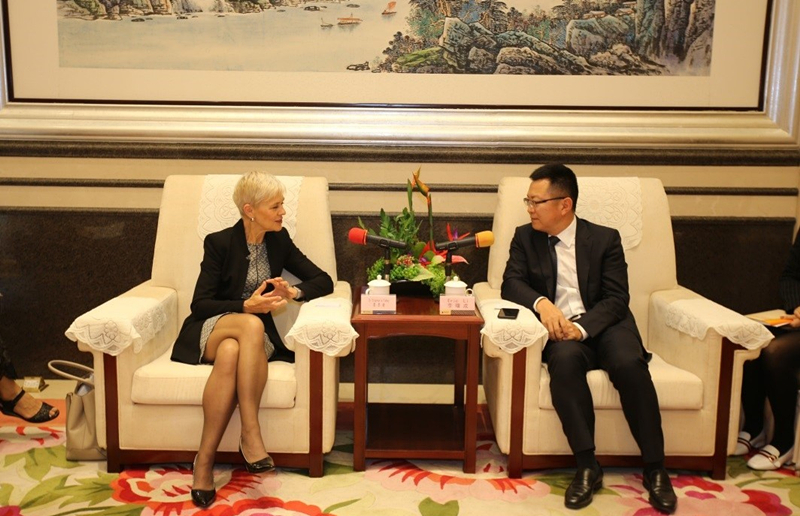 During the meeting, President Li introduced the development of various industrial sectors of Huaqiang Group. Dr. Stephanie Fahey fully affirmed the achievements of Huaqiang Group in the fields of cultural technology, electronic information and city-industry integration, and hoped to strengthen communication and cooperation with Huaqiang Group in the above fields. She also gave a detailed introduction on Austrade, which is aiming to promote Australia's international trade, investment and education through offering information, consultation and services. The two sides reached a consensus on further strengthening communication and cooperation to achieving mutual benefits.
Jason Robertson, Australian Consul-General in Guangzhou, Paul Sanda, Deputy Consul General, Ma Yuehua, CFO of Huaqiang Group, attended the meeting.