:HOME> News > HQ News
HQ News
Establishment of "Huaqiang - China and Australia Voice Rehabilitation Medical Cooperation Center"


CreateTime:2017/5/18 0:00:00


On May 13th, the signing ceremony of "Huaqiang-China andAustraliaVoiceRehabilitationMedicineCooperationCenter" was held atShenzhenUniversity. Liang Guangwei, Chairman of the Group, attended the signing ceremony and signed a memorandum of cooperation with Shenzhen University President Li Qingquan and University of Sydney President Michael Spence AC. Wu Yihuan, the Vice Mayor of Shenzhen, Paul Sanda, deputy Consul-General of Australian Consulate-General Guangzhou and other officers from Shenzhen Foreign Affairs Office, Shenzhen Education Bureau, Health and Family Planning Commission of Shenzhen Municipality attended the ceremony.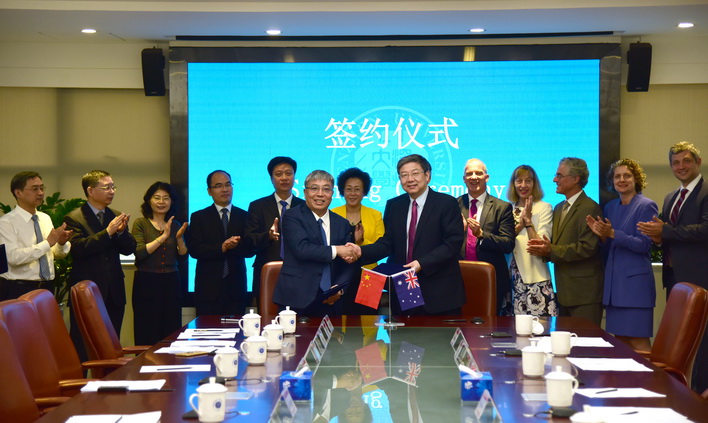 "Huaqiang –ChinaandAustraliaVoiceRehabilitationMedicineCooperationCenter" is initiated by Liang Guangwei. The project is launched to promote the international research and cooperation in the field of public welfare, aiming to introduce top international medical resources and advanced technology into Shenzhen and southernChina.ShenzhenUniversitywill play the role of domestic research, teaching, and innovative practice platform. The project is committed to promote early screening, prevention, treatment and clinical diagnosis of laryngeal cancer as well as voice rehabilitation research. It will accelerate the transformation of relevant scientific research to treatment technology, while promote the international exchanges and cooperation in the prevention and rehabilitation of laryngeal disease and rehabilitation. In addition, the project will cultivate international, professional and high level of medical professionals forChinaandAustralia.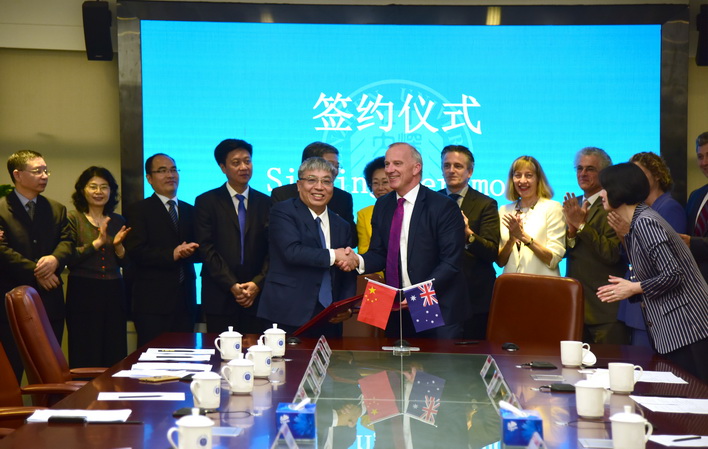 At the signing ceremony, Vice Mayor Wu pointed out that the establishment of the voice center was a successful attempt to build high-level medical projects by enterprises and universities. It will make a positive contribution to the education and development in Shenzhen medical care. President Li ofShenzhenUniversitystated that the cooperation will accelerate the development ofShenzhenUniversityMedicalSchool. Doctor Michael AC ofUniversityofSydneyexpressed his confidence in the future development of Shenzhen medical care, and sincerely wished the cooperation betweenShenzhenUniversityandUniversityofSydneywould continue to deepen.