:HOME> News > HQ News
HQ News
CPPCC Research Team Visit Huaqiang Zhaoyang Clean Energy Project in Zhangbei


CreateTime:2017/5/22 0:00:00


On May 21, Standing Member of the CPPCC National Committee, Deputy Director of Population, Resources and Environment Committee Zhang Jiyao led a research team to visit Huaqiang Zhaoyang 15MW Photothermal Power Plant and Clean Energy Project. The team thoroughly researched the construction progress, cost, key technology and development model of integrated demonstration zone.
?xml:namespace>

Deputy Director Zhang Jiyao, as a professional expert in Chinese power industry, highly recognized the achievement of this project and encouraged all the staff to keep on working hard. He also discussed some key issues with Huaqiang employees enthusiastically.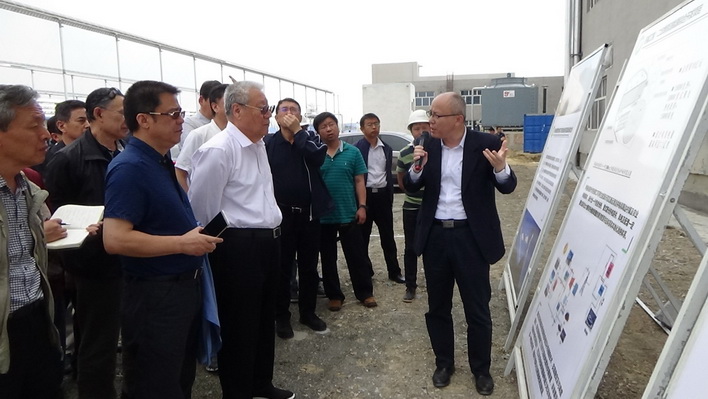 Mr. Shen Jin, one the research group members, member of the CPPCC Population and Resources Committee, Vice Director of Beijing Winter Olympic Organizing Committee Planning and Construction Department of Sustainable Development, encouraged Huajiang Zhaoyang to speed up the verification process and introduce mature products to the market as soon as possible. He recommended that advanced technology system, power supply and heating facilities of Beijing Winter Olympic venues can be combined.
Other members of the team were also from the Population, Resources and Environment Committee of CPPCC, the State Grid Corporation, the National Energy Bureau of New Energy Division, etc. The team was accompanied by government officers of Hebei Province CPPCC, Zhangjiakou City CPPCC and Zhangbei County.