:HOME> News > HQ News
HQ News
Guangdong Poverty Alleviation Day Start-up and Huaqiang Group Donates 10 Million Yuan to Support Public Welfare


CreateTime:2018/6/30 0:00:00


On June 29, the launching ceremony of the 2018 Guangdong Poverty Alleviation Day and Shenzhen Charity Day Charity Month was held in Shenzhen Civic Center. Huaqiang Group donated 10 million yuan for charity. Wang Weizhong, member of the Standing Committee of the Guangdong Provincial Party Committee and secretary of the Shenzhen Municipal Party Committee, Chen Rugui, Mayor of Shenzhen and deputy secretary of the municipal party committee, Huang Min, deputy mayor and other leaders attended the launching ceremony or participated in the discussion. Li Yucheng, President of Huaqiang Group, and Fang Dehou, Huaqiang CEO, participated in the activities.?xml:namespace>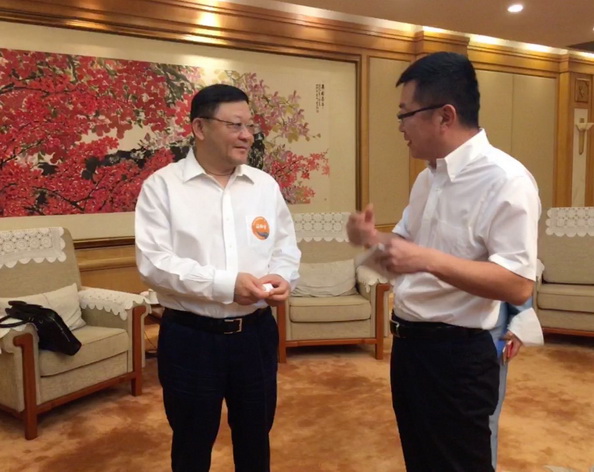 On the morning of June 29, Wang Weizhong, secretary of the municipal party committee, Chen Rugui, mayor of the city, and Huang Min, deputy mayor, met with 20 representatives of caring entrepreneurs and caring people. Li Yicheng, president of the group company, introduced the Huaqiang charity work as a representative of the caring company. He said that since the establishment of the Huaqiang Public Welfare Foundation in 2012, Huaqiang Group cooperated with the government and universities to jointly build Heyuan Huaqiang Middle School, created a scholarship for freshmen of Shenzhen University. And promote "Small snails" cochlear funding program for poor family with 0-5 years old children of poor hearing and other "educational poverty alleviation" projects.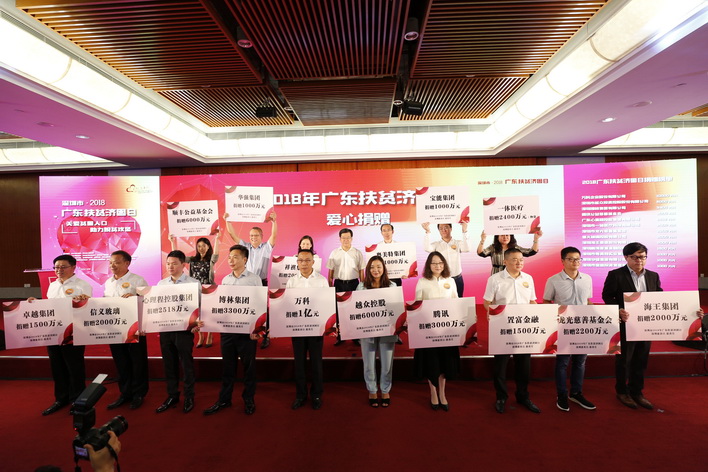 In addition, Huaqiang Public Welfare also relies on the 24 resource parks and other industrial resources of Huaqiang Group to integrate public welfare elements into the project and actively carry out public welfare activities to widely publicize Huaqiang's public welfare concept. Up to now, Huaqiang Group has donated a total of 300 million yuan in disaster relief, poverty alleviation, environmental protection, old-age care, education and public welfare. On behalf of the municipal party committee and the municipal government, Wang Weizhong expressed his gratitude to the caring entrepreneurs and caring people present at the scene. He hoped that the representatives of caring enterprises and caring people would give full play to the demonstration effect and be a charity "head geese", and drive people from all walks of life to actively participate in poverty alleviation and charity. In the donation activities, we will create more charitable and influential charity activities, and strive to create a strong atmosphere for the whole society to participate in poverty alleviation.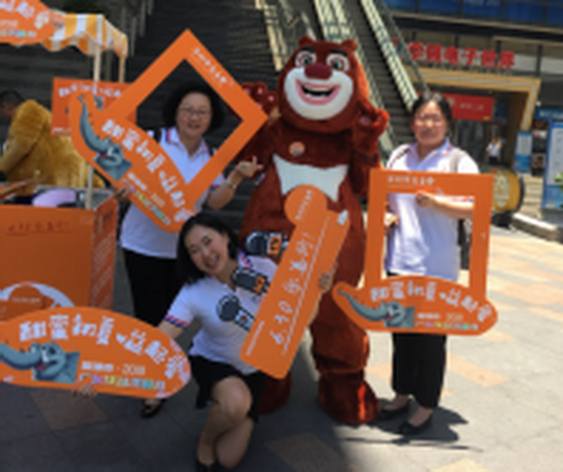 Huang Min, deputy mayor of Shenzhen, attended the launching ceremony of the 2018 Guangdong Poverty Alleviation Day as well as Shenzhen Charity Day and Charity Month. He also gave a mobilization speech at the scene. At the launching ceremony, the leaders of the Civil Affairs Bureau on behalf of the Shenzhen Guangdong Poverty Alleviation Day Activity Coordination Group Office read out the "Notice on Appreciating the Relevant Units and Individuals in Shenzhen to Receive the 2017 Guangdong Kapok Tree Cup Award", and the Huaqiang Public Welfare Foundation won the 2017 Guangdong Silver Prize for the "Kapok Tree Cup Award". At the donation ceremony, Fang Dehou, the executive president of the Huaqiang Group, donated 10 million yuan for public welfare on behalf of the group.