:HOME> News > HQ News
HQ News
Fantawild Oriental Heritage Opened in Mianyang, Sichuan Province


CreateTime:2020/7/18 0:00:00


On July 18, Sichuan Province's key cultural tourism project "Mianyang Fangte Oriental Art Painting" officially opened. Governmental leaders of Sichuan Province, Mianyang City, and Jiangyou City, Huaqiang Fantawild Group Leaders, and a number of central and local media reporters attended the opening ceremony.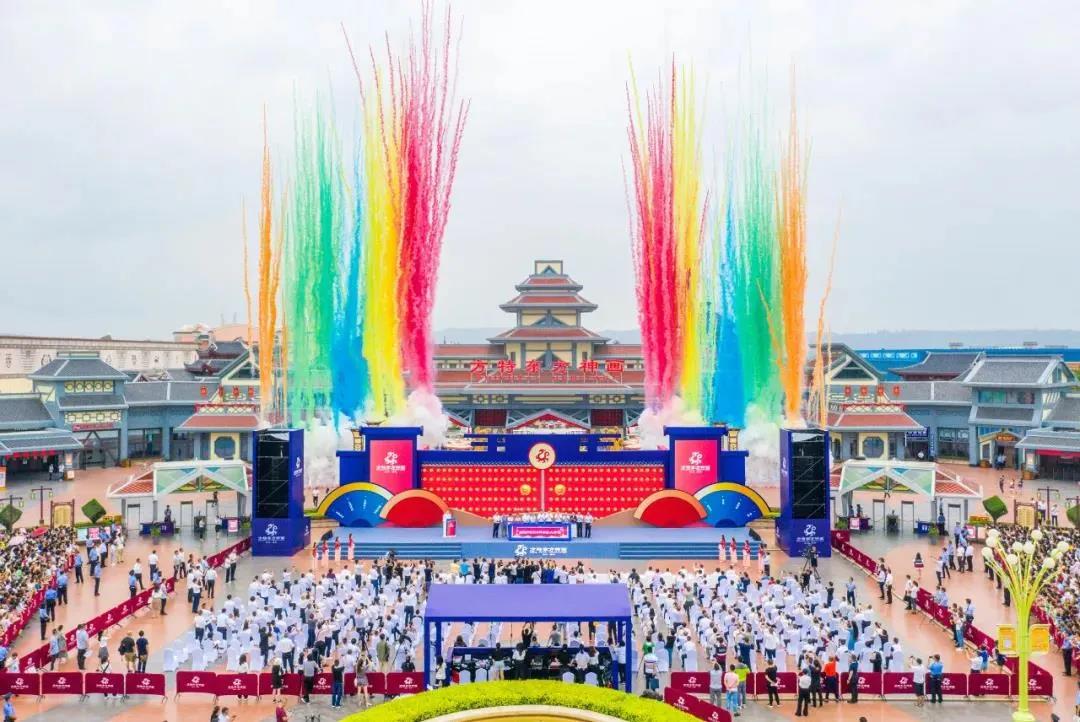 Mianyang Fantawild Oriental Heritage Theme Park is jointly invested and built by Huaqiang Fantawild Group and Jiangyou Municipal People's Government. It is the first Fantawild theme park in Sichuan Province. The park covers an area of more than 600,000 square meters, with a total investment of more than 3 billion yuan. With the background of five thousand years of Chinese civilization, modern high-tech methods are used to show tourists a magical eastern art performance with fresh experience.
Mianyang Fantawild theme park has 45 indoor and outdoor cultural high-tech experience projects and more than 200 characteristic leisure landscapes, covering myths and legends, historical allusions and folk customs, etc., representing Fantawil's latest innovation and technological research and development level. At the same time, Mianyang Fantawild also creatively processed the historical and cultural elements with local characteristics such as Nezha and Dayu, and created a batch of high-quality projects and performance products that present Chinese history and culture and Mianyang regional culture, highlighting the unique regional cultural elements At the same time, it also demonstrates the outstanding strength of Huaqiang Fantawild Group in the field of content and technological i innovation.